Learning to play guitar can be an exciting and rewarding experience. Whether you're a beginner or an experienced musician, picking up the guitar can help you develop new skills, express yourself creatively, and improve your overall well-being. In this article, we'll explore some tips and strategies for getting started with guitar lessons and making the most of your learning experience.
1. Choose the Right Guitar
Before you start taking guitar lessons, it's important to choose the right instrument for your needs. If you're a beginner, you may want to start with an acoustic guitar, as these are generally less expensive and easier to play than electric guitars. However, if you're interested in playing rock or metal music, you may prefer an electric guitar.
When selecting a guitar, consider the size, weight, and feel of the instrument. A guitar that feels comfortable in your hands will make it easier to practice and play for extended periods of time. Additionally, make sure the guitar is properly tuned and in good condition.
Just like learning piano, one of the most important factors in successful guitar learning is finding a good teacher. A qualified instructor can help you learn the fundamentals of playing guitar, provide feedback on your technique, and guide you through more advanced concepts.
When looking for a guitar teacher or looking for guitar lessons, consider factors such as their experience, teaching style, and availability. You may also want to read reviews or ask for recommendations from other musicians in your community.
Like any skill, learning to play guitar requires consistent practice. Set aside time each day to practice, even if it's just for a few minutes. Start with simple exercises and gradually build up your skills over time.
To make the most of your practice time, focus on specific areas that you want to improve. For example, if you're struggling with chord changes, spend extra time practicing those transitions. Keep track of your progress by recording yourself playing and listening back to identify areas for improvement.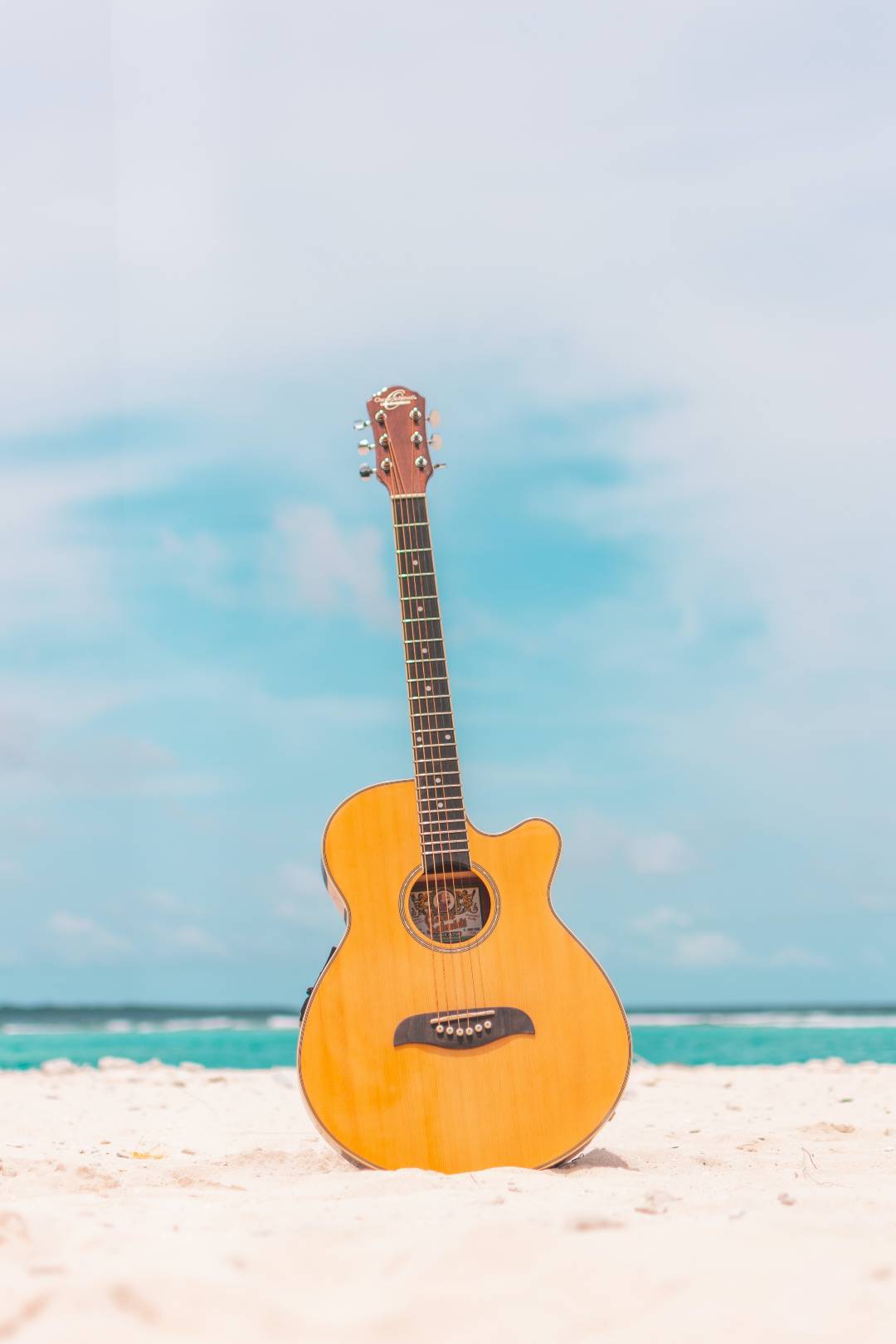 While you don't need to be a music theory expert to play guitar, having a basic understanding of key concepts can help you become a more skilled musician. Some important concepts to learn include scales, chords, and rhythm.
By understanding the theory behind the music, you can start to improvise and write your own songs. This can be a great way to express your creativity and develop your own unique sound.
Playing with other musicians is a great way to improve your guitar skills and learn new techniques. Look for local jam sessions, open mic nights, or other opportunities to play with other musicians in your area.
Playing with others can also be a great way to expand your musical tastes and learn new styles of music. Don't be afraid to try playing different genres or styles of music, as this can help you become a more well-rounded musician.
6. Experiment with Different Techniques
There are countless techniques and styles of guitar playing to explore. Experiment with different techniques such as fingerpicking, strumming, and picking to find what works best for you.
Additionally, don't be afraid to try out different styles of music. Playing blues, jazz, or classical music can help you develop new techniques and expand your musical vocabulary.
Signing up for guitar lessons and learning to play it can be a challenging but rewarding experience. By choosing the right guitar, finding a good teacher, practicing consistently, learning music theory, playing with others, and experimenting with different techniques, you can become a skilled and versatile musician. Whether you're interested in playing for fun or pursuing a career in music, the guitar can be a valuable and enjoyable instrument to learn.
Piano Lessons
Music is a global language that transcends age, ethnicity, and other distinctions.
Guitar Lessons
Learning to play guitar can be an exciting and rewarding experience
Singing Lessons
Learning to sing can enhance not only your musical abilities but also your overall wellbeing
Electric Guitar Lessons
Learning to play the electric guitar can be a challenging but rewarding experience
Let the music take you away.
Get the Best Music Learning Experience With Us

Connecting talented teachers with talented and curious students
Chat with Us Now and Enjoy a
Free Lesson!
*Terms and Conditions Apply
Chat with Us Now and Enjoy a
Free Lesson!
*Terms and Conditions Apply
Get the Best Music Learning Experience With Us

Connecting talented teachers with talented and curious students